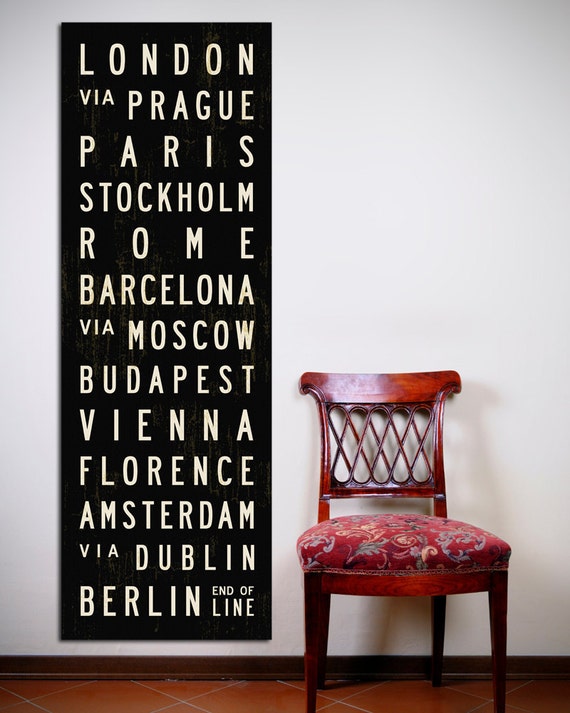 the people who know my husband know one thing about him.
The guy cannot keep a secret.
Or, as he qualifies, he doesn't like keeping fun secrets. Like when he proposed to me, nearly all of my friends, his coworkers, random people on the street, knew about it before I did. It was pretty astonishing I didn't know.
When I came home this week and he told me that he could no longer keep my Christmas present a secret, I wasn't too surprised. He's been dropping hints about it for months and telling me I can't get him anything big. So of course I'm curious but I like surprises and I don't mind waiting for them.
So he attacks me with the box, trying to thrust it into my hands.
"Open it! Open it!" he says.
I am backing away.
"No no no! I want to wait! I don't want to open the gift." I tell him over and over.
He finally told me it was "time sensitive."
I open it and inside is a neck pillow...
but beneath it is a printout and in little font it tells me that at the end of March, he and I are going to London via Icelandair. For 15 days.
We are going to Europe.
I can not even tell you how excited I am. Emoticons and this blog post just don't do it justice.
Europe!
And living in Seattle where everything is barely older than 100 years old (and even that's hard to find), going to a place where art, history and people have been living for centuries... oh my nerdy, history-lovin' heart can hardly take it.
The best part is that nothing is planned. Just the plane ride in and the plane ride home. Otherwise-- blank slate. Which is why I am asking for advice.
Obviously, obviously, we are going into France, just because, well I freakin' love France and need to go there again.
But I need to know: Scotland or Ireland? Belgium? Belgium chocolate, beer and waffles? Switzerland? Is Italy too far?
Where are the best parts of London? (I'm kind of overwhelmed by London.)
What are cheap things, great things, must-dos?
I do know the few things I am going to do:
- go the marche aux puces (the largest flea market in Paris)
- buy myself pain au chocolat and a cafe au lait and people watch from a sidewalk cafe.
- go to westminister abbey
- drink beer in an ancient, ancient pub
- try and spot the royals walking the streets
- pretend I'm in a Jane Austin movie in the English countryside
but I need details, and suggestions. So help?
paris. I will see you soon.
xo, erika