One of the best things about the blog/handmade world is connecting with and learning from others. I love finding new-to-me shops and blogs that inspire me and the
Red Letter Paper Company
is one such shop. I first saw the Red Paper Company when I stumbled across the clever "
not sent from my iPhone
" card.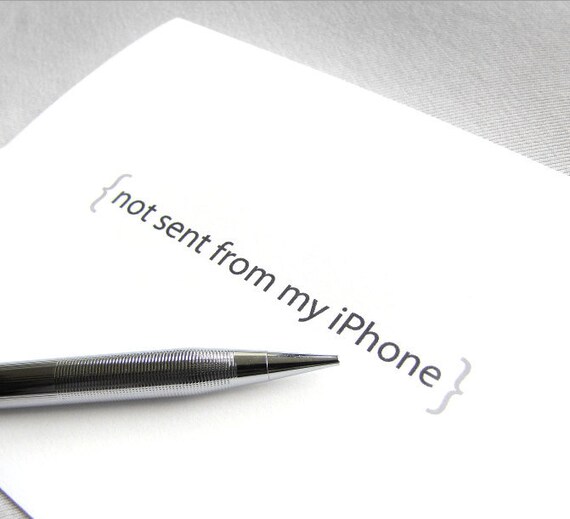 Being someone who is guilty of constantly texting from her iPhone (instead of just picking up the dang phone to call), I thought it was perfect.
I talked to Stephanie, the owner behind The Red Letter Paper Company, about her inspiration and dreams for her small biz.
<><><>
How did you get started?
It started because my husband and I could never find Christmas cards that didn't look like something my grandmother would pick out. We were young and urban, and we wanted clean, modern design that still held the true meaning of Christmas. And a lot less glitter. I have a background in publication design, which can sometimes be very templated, so I figured cards could be a creative outlet for me and a service to other people looking for the same thing.
How do you stay inspired?
I don't know if I
stay
inspired as much as I get inspired in spurts. I'll go through really prolific periods, and then some dry spells. But when I feel that way, I try to recreate the conditions when I feel most creative and inspired. I look for inspiration in my audience, what they're into, what I'm into, and then take on the challenge of making things like iPhones and coffee fit with a corresponding scripture verse on the back of the card.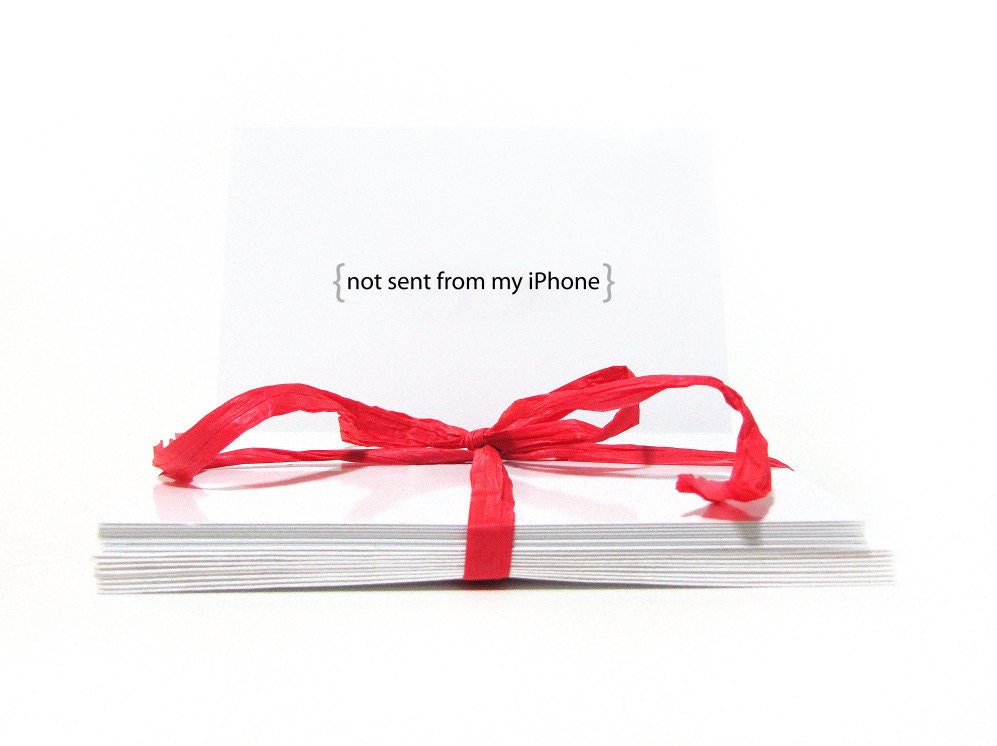 What's your dream for your company?
I made a phone call today and as soon as I said "Red Letter Paper Company," the person on the other end said, "Oh! The modern Christian cards!" That's what I want. For people to know my brand, love my products, and ultimately buy them because they fill a need or they just can't resist. I'd love to see them in Christian bookstores and church bookstores and even regular card shops.
What are you doing when you're not working?
When I'm not making cards, I'm usually still on the computer, catching up on Twitter or Facebook. If I'm not on the computer, I'm probably watching television. After eight years of the night shift in newspaperland, I still revel in the fact that I can watch shows when everyone else watches them. The only problem is I pretty much missed the first seasons of all the good stuff, so my current favorite show is Family Feud. Exciting, I know.
What's something few people know about you?
I'm allergic to bananas. I know it sounds ridiculous, but it's the truth. I'm not a huge fan anyway so it's not a big deal, but it rules out a lot of smoothies, and, unfortunately, banana pudding.
<><><>
I love what Stephanie says about keeping inspired through (inevitable) creative dry spells.
Stephanie has a host of great cards for Valentines Day -- and you can win them both to give away!