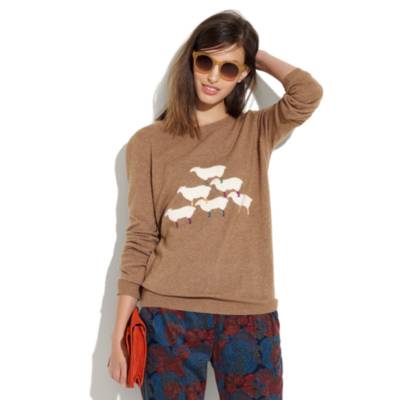 When you're home sick with strep throat (boo) you have a lot of time to online shop and contemplate current trends... like the current trend of animals on sweaters.
At age 8 I had an amazing horse sweater, one that paired perfect with black leggings and light-up Reeboks (of course), that I should have kept, because apparently animal sweaters are in again.
However, as darling as those animal sweaters are, I will not be partaking in this trend. Although my medical file clearly states my age (mid-20-something), the nurse at the docter's office today asked me if I was still in high school.
I'm not sure if a sweater with a sheep on it would have changed her mind.
What about you guys? Sweaters with animals on them?
xo, erika