Last week I asked you if I should keep a blazer.
I made some updates which is going to have me ask...
I added floral cuffs and better buttons in a quick evening.
I measured around my cuff and cut out a piece of fabric with additional 1 inch at the end and tops. I then went to my iron (your best friend in sewing!) and ironed the fabric over 1 inch all the way around.
Returned to the blazer, I rolled the cuffs up evenly on each side to my desired height and pinned my fabric around the outside of the rolled cuff.
I sewed around just the bottom of the rolled cuff and then down one seam, which was just enough to keep the rolled cuff in position.
I also added prettier buttons to replace the yucky plastic blue buttons. (What were they thinking?)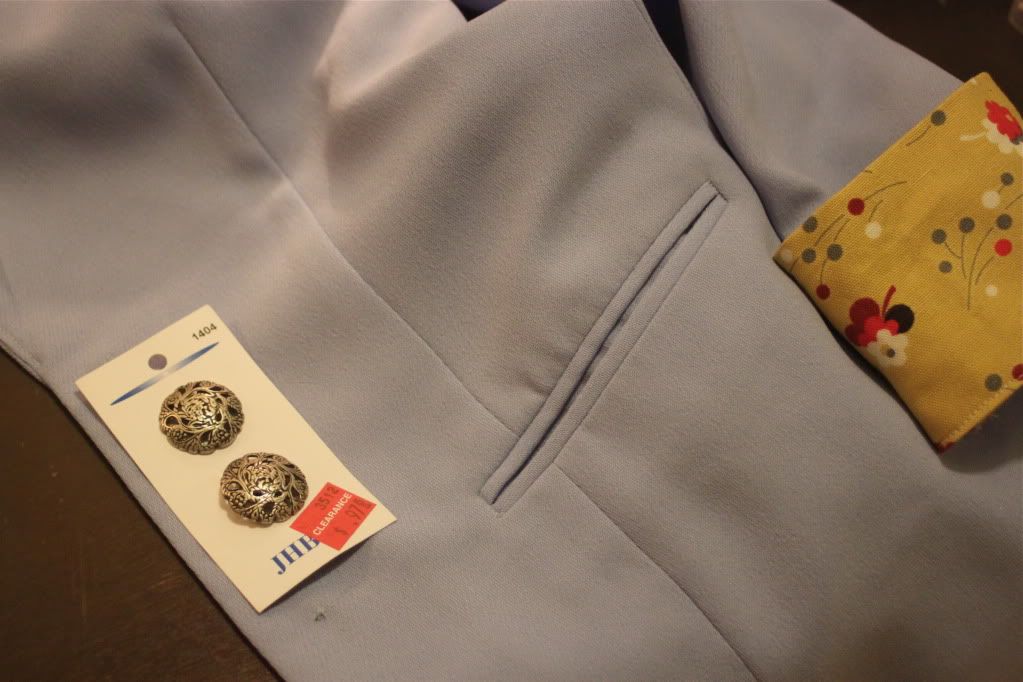 My tips:
- use similar fabric as your blazer. My blazer is polyester, my cuffs are a decor-weight cotton. Not a great pairing and this made sewing and matching seams difficult.
- pin, pin, pin and iron, iron, iron! This will help the cuff look crisp and seams match up easier.
So whatcha think? Keep it blue?
Have any questions? I'm here to help but honestly, I kinda made this up on a weeknight last week. :)
linking up!