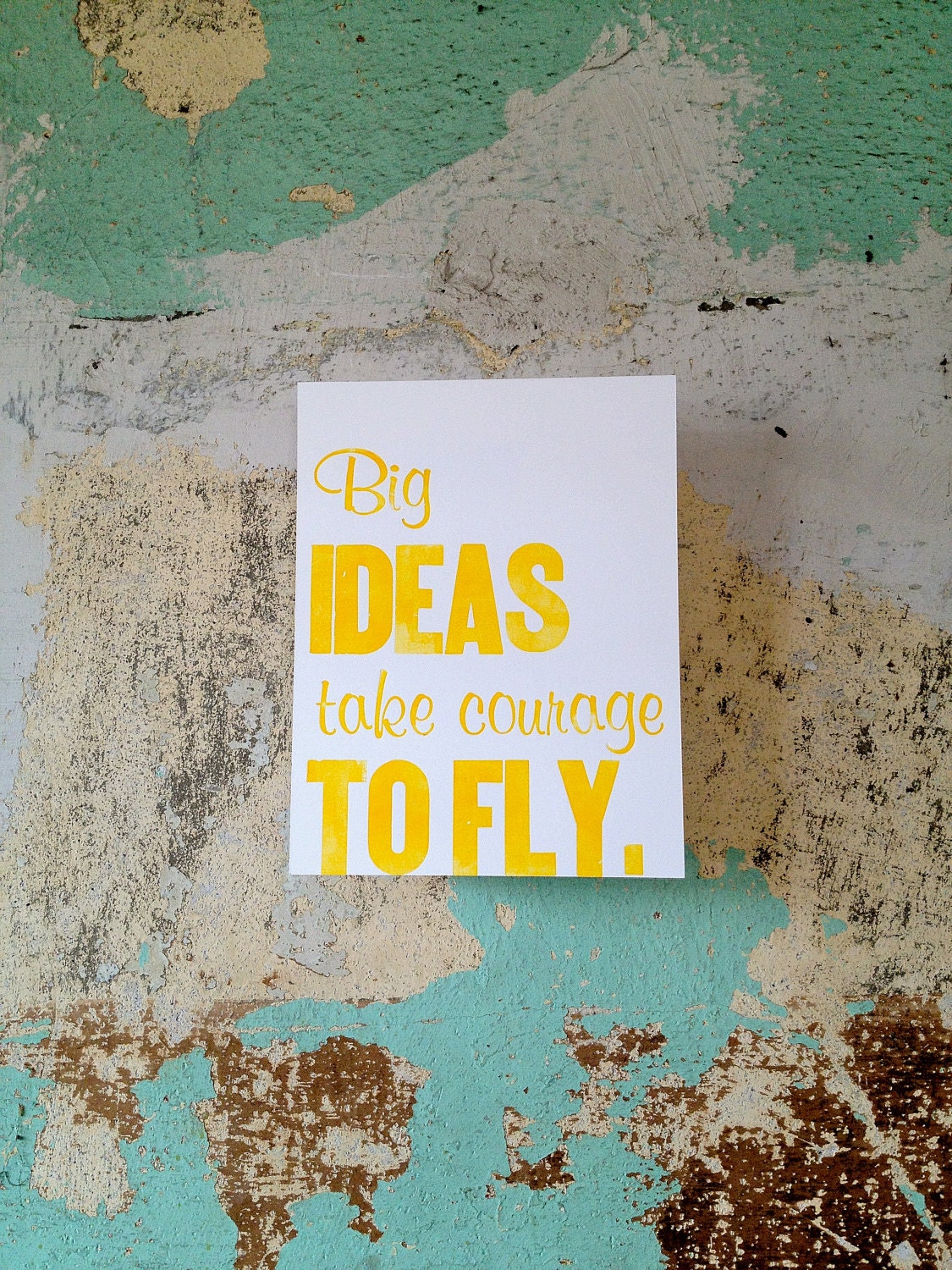 Last week when I wrote
my post about dreams
, I was so pleased to see that so many of you share the same problem. You all have incredible, awesome ideas and dreams but something is holding you back.
I honestly go between hot and cold on my ideas. Some days I'm so inspired and so encouraged. I tell myself - "YES! This is possible. I am on my way."
And then, seemingly moments later, I forget my enthusiasm.
"What am I doing?" I whisper. "I am a failure."
And I know that these are lies -- lies that people tell themselves to keep from going through with something or taking the next steps. In these moments, where I believe the worst, I desperately want to others to reach out to me, telling me that I am okay, that my idea is good and that it's alright to have setbacks.
So enter my latest idea.
Let's encourage each other in those dreams. If you have a bold idea or dream, email it to me. Tell me who you are, what your dream is, your idea is, and what's holding you back. (in a few sentences of course.)
I'll post them all in a blog post a week from today.
And on that post we can comment with our encouragement and advice for those dreams. And of course, if you want to be anonymous in all this, that's cool too.
Does this sound absolutely crazy?
That's OK. Most dreams are... at least a little bit.
can't wait to hear from you: rougeandwhimsy [at] gmail [dot] com
and, if you want, tell your friends. the more the merrier.
xo, Erika