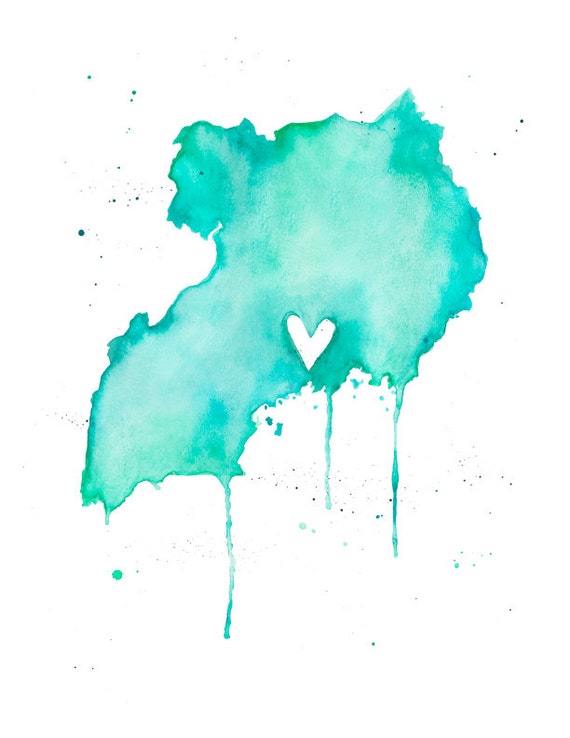 I'm not really one of those people who really thinks about the future.
That's actually surprising, considering that I can be so type-A about other things. I guess I focus on controlling my surroundings in my present situation today, next week,
maybe
into the next month. A few months down the road, a year down the road? Not even on my radar.
So when I made the decision to go to Uganda with Sole Hope, it was like "whatever -- March 2014 is SO far away." And I put it out of my mind.
Until I went and got shots recently. Sitting in the travel clinic across from a doctor telling me all the risks with Africa (I think he was trying to scare me) and then the nurse giving me three shots in the arm, and handed over a prescription for typhoid and malaria pills -- it suddenly got real. Very real.
Walking out of the clinic, blinking into the weak January sunshine in downtown Seattle, I started to get nervous. Uganda felt like, feels like, another planet.
I was born in Washington and to be honest, I've had it easy. I have had access to everything I need, and even now, I live in a city where the best healthcare, jobs, technology, etc is within reach.
"It makes me feel guilty," I told a friend.
We met for coffee. He grew up in Ghana and now lives here in Seattle. I started asking him for advice.
"You cannot feel guilty for where you grew up, for where you live," he said.
He told me I couldn't help where I was from but what I could help was my attitude about where I lived, how I treated people, how I saw the world.
Unlike the doctor, he didn't warn me about Africa except to tell me that once I went, I would want to go back. He's had malaria a few times growing up. He never slept in a bed until he came to the U.S., but he loves his home continent and tells me I will too.
It's different from the U.S., he explains. But different doesn't mean bad. In some ways, it's very good to be different from America.
As I try to wrap my mind around going -- the money deposit and the bandaids on my arm tell me it's getting closer -- I'm trying to prepare my heart but at the same time, I don't want to go in with expectations. I know it will be different. I know it will be hard. But I think it will be so good, too.
xo, erika