Hi Rouge & Whimsy readers! My name is Caroline and I am the author behind the creative lifestyle blog
SewCaroline.com
. I live in Fort Worth, Texas with my husband and our oh-so-adorable puppy. I am a self-taught seamstress who loves to bend the rules of sewing. During the day I works for a locally owned fabric boutique teaching kiddos and adults to sew. Not being taught traditionally, I strives to show my students (and blog readers!) that the process of sewing can be done more than one way. I had the ultimate pleasure of meeting
Erika in Seattle
a few weeks ago and I can 100% say that she is as precious in real life as she is on this blog!
I am here today to share with you a spin off of one of the
previous tutorials
I've written on my blog. Do you love trends? I do. And maxi skirts are NO exception. I would wear one every day except for the fact that it might be weird and my husband hates them.. so I limit myself to ohhhh, once a week ;)
About a year ago I wrote
THIS
tutorial on how to sew a maxi skirt in 10 minutes. Really. Its true. Once you get the hang of it, it will literally take you 10 minutes to sew one up! Today, I'm changing things around a bit and going to show you how to make one of those ever-popular "high-low" skirts. You know the ones that are "high" in the front and "low" in the back? Yep.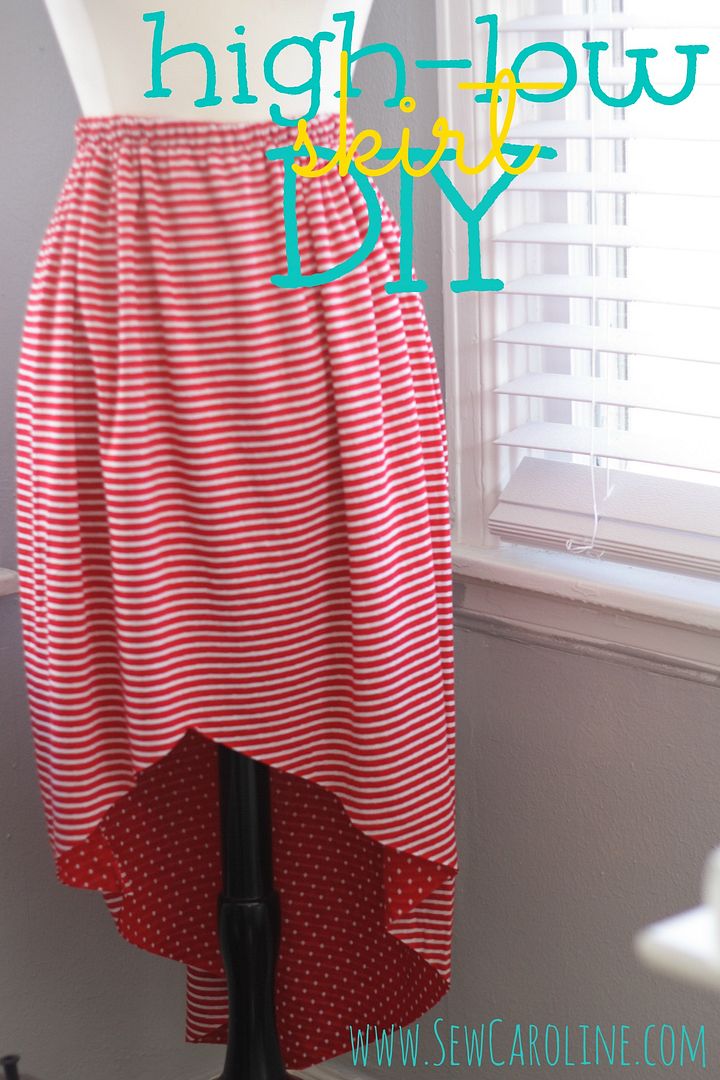 SO, let's get started.
First, I want you to head over and start by using the
10 Minute Maxi Skirt
tutorial. BEFORE you get to the step where you put the elastic in the casing,
STOP
and click back over here.
You'll need to measure up from your ankle (or where you want your lowest point) to your knee (or where you want your highest point to be). For reference, mine was about 20".
Lay your skirt out flat on top of your rotary mat (you can use scissors too!) and put the seam in the middle (NOT ON EITHER SIDE.. you'll want the seam on this skirt to be a side-seam-- other wise you'll see it!).
On one side of your skirt, measure up the amount you calculated from your ankle-knee. Mark it with a pin.
Now starting on the other end cut at an angle all the way up to the point you marked. You'll be cutting away a large triangle.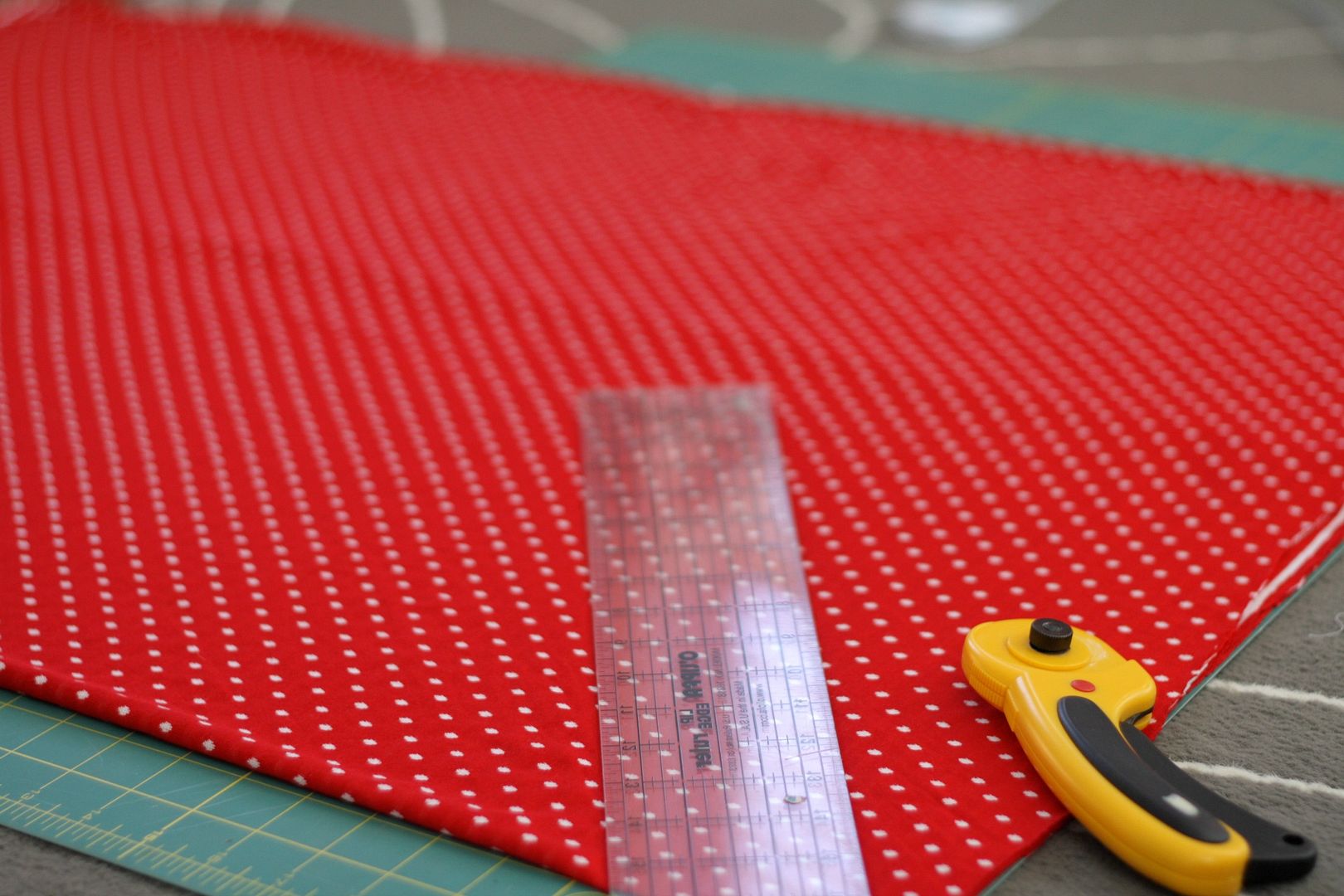 Now you'll have a high-low hem. But, you probably don't want the "low" hem to be pointy, so just round that out a bit with your scissors.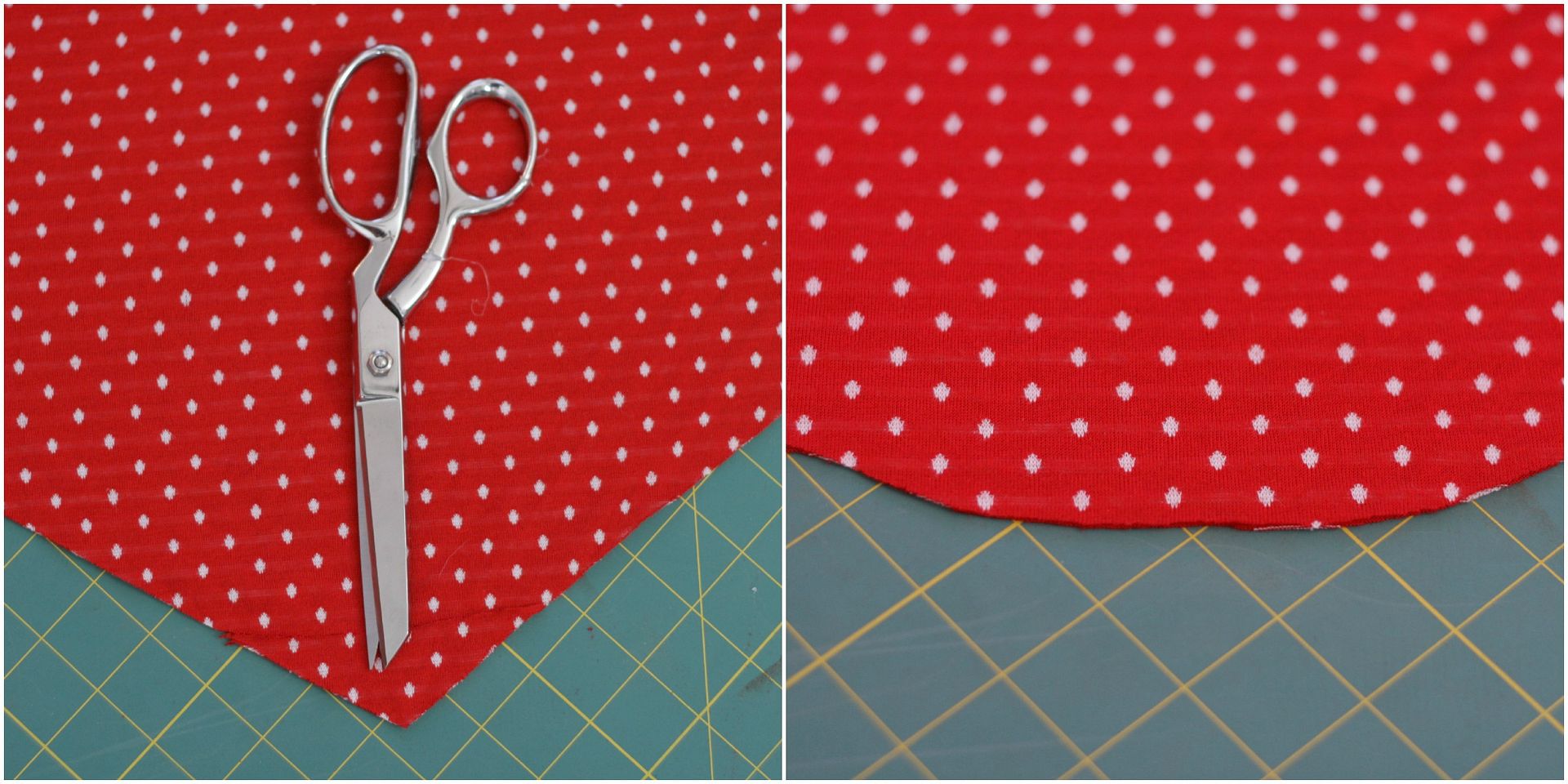 Hop back over to the
10 Minute Maxi Skirt
tutorial and finish your skirt. It really is THAT simple.
Wanna see it styled?? Click over
here
and see how I've worn it! :)