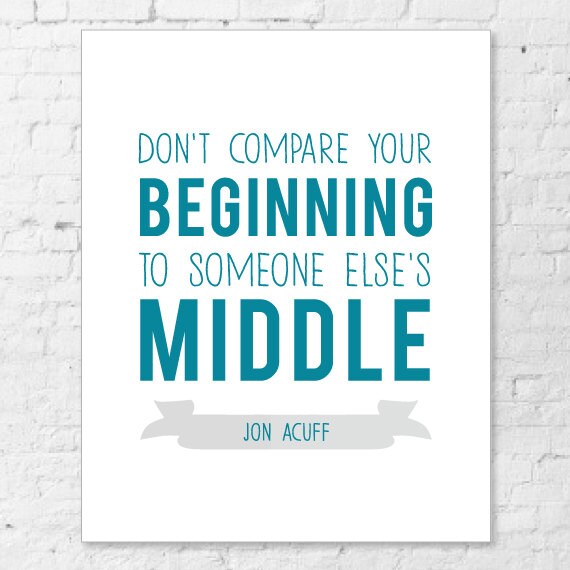 I feel like lately it's gotten easier for me to be jealous. It's easy to compare myself to others.
That's hard to admit.
But I get jealous.
I'll start with confessing a little thing I get jealous over.
I get jealous of over people's toenails.
No joke, but I am missing a few of my toenails and the ones that I have aren't so pretty (blame it on running). So I see people with perfect pedicures, rocking wedges with confidence, and I get a little jealous because my toes are not pretty. And even when I paint them, I don't really want anyone getting too close. (One reason to hope for boot season?)
That's a little thing. Toe jealousy.
But then there are bigger things that I find myself bogged down with jealousy about.
And what I have just realized is that my jealousy is often
my
way of making excuses.
Take for example, my jealousy of others and their success with a handmade shop or blog.
I start making excuses-- that they live in a place that's far more affordable that Seattle, so they can afford to make a handmade shop their only income. They are married to a photographer. They know people who work for magazines. They have connections. They have this, they have that. I begin to make excuses for why it's ok to for me to be jealous.
And that's not OK.
The thing is we are all here, right at this moment, in one place and it's going to be a different place from someone else. We are going to measure success differently than someone else, we are going to have experiences and friendships and moments that are different from others so it's no use becoming jealous. Jealousy can only bog us down.
In the moments where I find myself becoming bitter-- scrolling through someone's instragram feed and thinking that they must have it so easy, and that's why they have this success, I stop and remind myself that everyone comes to places differently;
everything is cyclical
.
I need to remind myself that I don't need to copy what someone else is doing, or wondering about what they do to find success. I need to worry about what I'm doing to find success.

What is a good time for them now, may not be a good time for them in a year. I need to trust that God has me here, right now, in this place and He has them in a different place. I need to continue down the map He has marked for me. And that route He's traced is going to be my own, different from anyone else's.

It's actually quite beautiful to think about.
So I'm on my own path. There's no need to compare to anyone else's path. Or anyone else's toes.
What do you do when you're jealous?