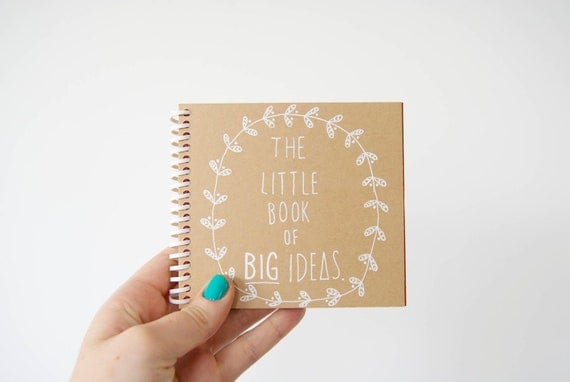 I get ideas.
Sometimes they are crazy ideas and I am so excited about them, I can't sit still. Occasionally they make me lay awake at night, the wheels turning as I think about how I'm going to make this scheme work.
Then the next morning, sometime between riding a public bus into work and grabbing a first cup of coffee softened by a splash of milk, something shifts. Maybe that something is reality, my inner conscience, or my practical side rearing its head, but whatever it is, it makes my idea less exciting and more
crazy
.
By the end of the day, I've talked my way out of whatever scheme I dreamed up.
It's to the point where I've texted my mom excitedly that I need to call her after work with my idea but by the time I call her, my idea seems foreign and bizarre. It feels like I'm telling her a weird dream where people breathe underwater and fish live on land. And I backpedal as I explain my idea, telling her it wasn't that great after all.
My question, to myself and maybe to you, is whether this is just fear breaking in too quickly or is it me being realistic? Do ideas churning at night change once they hit the light of day? And is that good or bad?
I do tend to dream big but I rarely act on it, and I wonder if in some cases, I'm my own worst enemy limiting myself or that my crazy ideas are an evil twin that pops up just every so often.
xo, erika