some stuff I read, saw and liked this week (and last week!)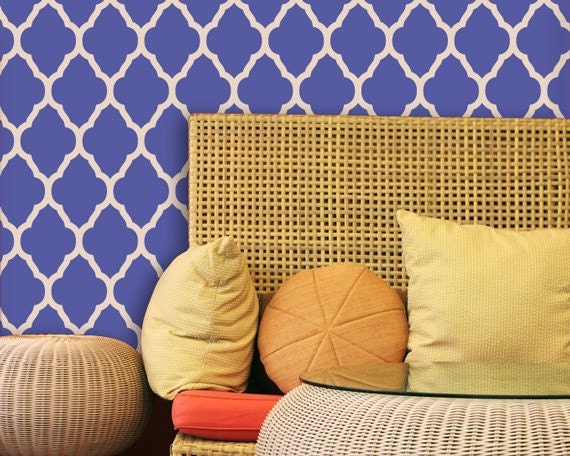 >> this is not wallpaper but a
wall stencil
. I want to use one on the wall behind my kitchen sink!
>>
6 tips for taking high-quality photos
via jenny highsmith
>> this incredible, incredible
wedding
shot just north of Seattle. Hat tip to
Delightfully Tacky
for tweeting it.
>> the
hair & makeup shoot shared by gentri lee.
holy gorgeous!
>>
how to throw a beer-tasting party
via the glitter guide
>>
good reads for small business owners & bloggers
from just love.ly
>>
how to wear boyfriend jeans
via the dean street society (this is a trend I'm excited/nervous to try!)
new to me blog reads:
-
style honestly
(love her affordable fashion & take on life!)
-
jeans & a teacup
(another fun fashion read)
-
a cozy kitchen
(recently pancakes have become a comfort food of mine -- and lately I need a lot of comfort-- so obviously I've started reading a blog by someone who just published a pancake book!)
in other news-- the half marathon is s a t u r d a y. The ankle is not perfect, but gosh darn it, I'm planning on running it! (And eating the biggest breakfast afterwards... that may or may not include pancakes...)
happy friday!
xo, erika
p.s. have a second? can I snag a
vote from you in the wallis fashion contest
? apparently you can now vote once an hour-- but I'm not honestly expecting that from any of you. ;)
p.p.s. if you haven't yet-- enter the giveaway for the "put your stamp on it" book
here
!