I really love to buy jewelry on etsy-- dainty bracelets, chunky necklaces, stud earrings... you name it. And I think I really love it because it's the one "creative" thing that I haven't mastered. Sure, I made beaded bracelets in junior high, but I don't think I could ever come close to the gorgeous things you can find today.
I am so excited to introduce you to a gorgeous jewelry shop
lilyemme
and the designer behind the shop. Valerie lives in Seattle (yay for a local lady) and she makes stunning rings, necklaces, bracelets-- you name it. (I'm particularly obsessed with
these stacking rings
)
I asked her a few questions about her shop & design process:
describe your shop:
I make modern, casual, and comfortable jewelry. I like variety; I have designs for those who like gemstones and designs for those that prefer sleek metal. When you visit my shop, I hope to make the impression that I love doing this because I really do.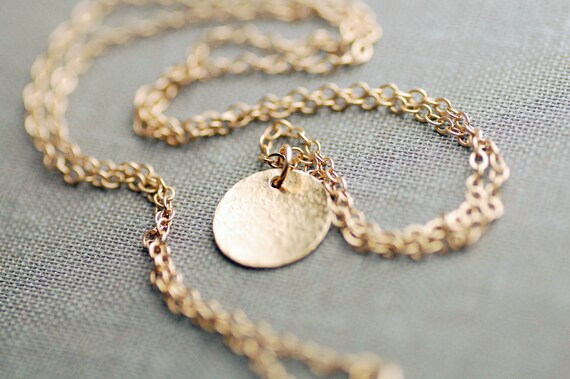 how did you start making jewelry?
5 years ago when I was in college I had some free time (imagine that!) and would visit the local bead store so often that they said I should apply for a job there. Exposure to beading led to more simpler jewelry forms using wire (which I still love and use), but I craved more. I took a course at one of the local arts centers and once you learn metalworking, it opens so many new doors. I still take courses from different instructors to keep my knowledge fresh and learn new techniques.
favorite items in the shop?
My favorite is a pair of
sterling silver "bow" earrings
, named that way because the silver slightly arches like a bow and arrow kind of bow. They are so simple and understated, but look FABULOUS for a fancy night out. The light always hits them just right. I also love my
encompassed gemstone rings
. The contrasting metal colors are very cool.
what are excited for this time of year?
I'm newly engaged and get to spend time with both of my families, which means DOUBLE HOLIDAYS! And double the food, too. It also means twice as much traveling so I will very much be looking forward to restful, relaxing times in between, which I will spend trying to read a good book with my Good Earth Spice Tea and one of my cats laying on top of said book.
Congrats Valerie

on your engagement!
And even though we should be showering Valerie with gifts, she's thoughtfully sharing gifts with us. Not only does she have an exclusive discount for rouge & whimsy readers she also is giving away $40 shop credit. That could buy this, this or this!
(oh and by the way-- everything in her shop is pretty much free shipping-- so

with the discount code, you have yourself a pretty sweet deal.)
good luck! xo, erika