some fashion rules are made to be broken like white after labor day and mixing brown with black.
But one rule I'm really having a hard time adjusting to...
jean on jean.
In college there was a guy who wore a jean jacket with jeans and we always told him that he couldn't do that. It wasn't allowed. (Jon, I'm sorry for being so hard on you about that.)
And of course now I see people rock jean on jean like this: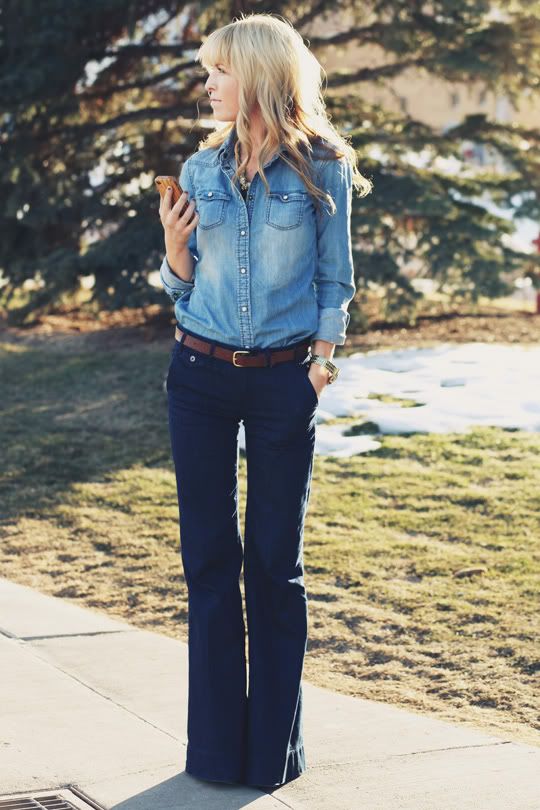 I'm not sure if I'm ready to break my rule all the way... so I'm taking baby steps.
jean shirt: thrifted green jeans: urban outfitters shoes: wanted shoes
xo, erika